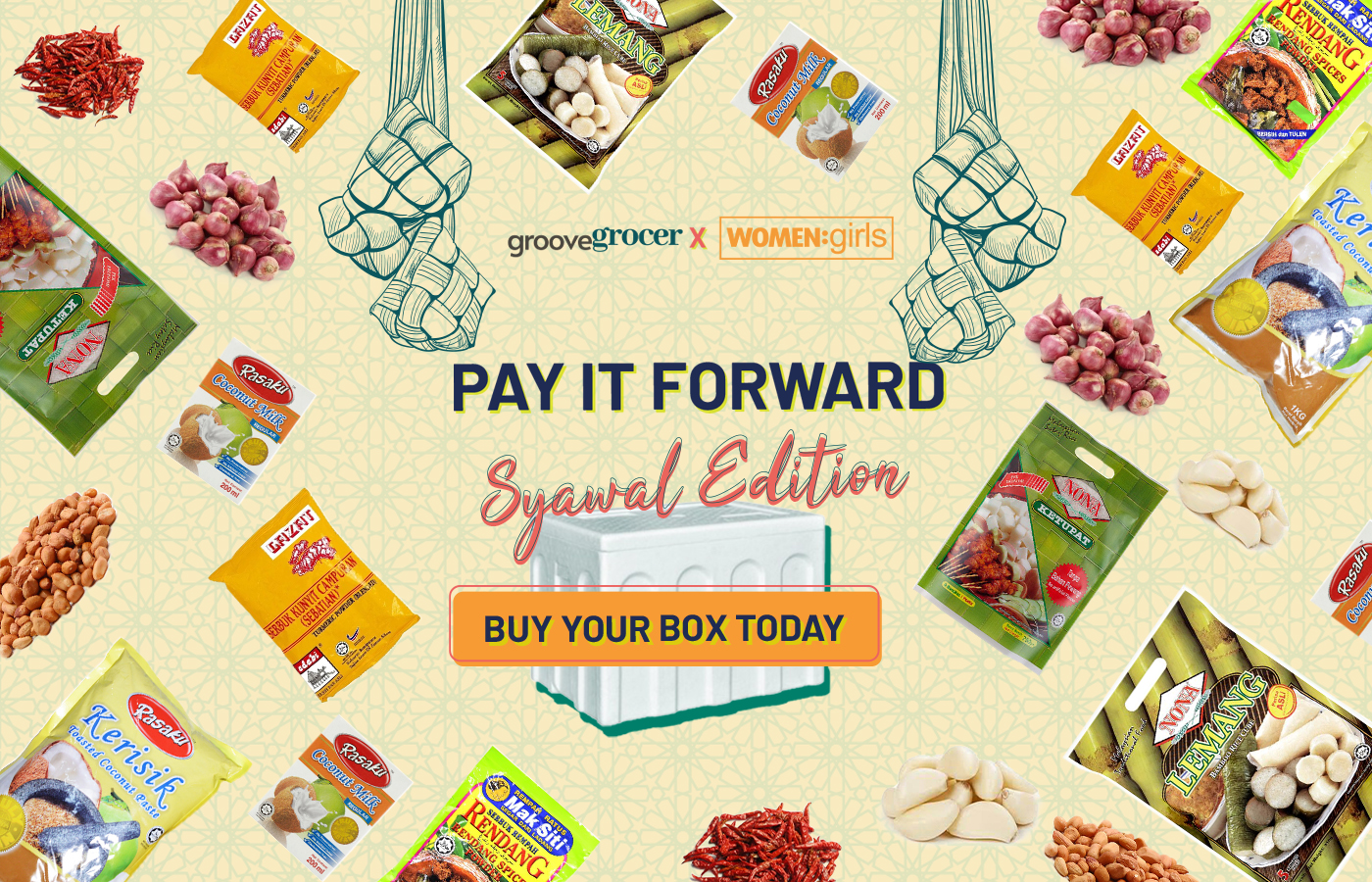 PAY IT FORWARD - Syawal Edition

PAY IT FORWARD Initiative is an effort to give away boxes of grocery items & daily essentials to families in need during the Malaysian Covid19 crisis.

However, due to overwhelming demand we decided to continue this activity and make it GROOVE GROCER's permanent CSR.

The first round of the campaign was focused on helping families prepare for Ramadan.

Now, we're releasing the Syawal edition to help families prepare for the upcoming Raya celebration.

All you have to do is purchase a PAY IT FORWARD Box and GROOVE GROCER will forward the box to the deserved family.

We seek your help in this last 10 days of Ramadan to help us help these families.

Our aim is to be able to forward the boxes, latest by the 21st of May just in time for them to prepare for Eid and continue to do so throughout Syawal.

Every little thing counts.

Please support us, share with others or purchase a PAY IT FORWARD Box before checkout.

Thank you for ALL your help, Groovian Givers

Ready to play your part? Add the Pay It Forward box to cart now!

Disclaimer: If you are located outside of Kuala Lumpur, please add the address of our NGO partner as your SHIPPING ADDRESS.

Pertubuhan Pembangunan Kendiri Wanita dan Gadis (WOMEN:girls)
Unit 1-1, Office Block
Pusat Kreatif Kanak-kanak Tuanku Bainun,
48, Jalan Tun Mohd Fuad,
Taman Tun Dr Ismail,
60000 Kuala Lumpur

For billing purposes, you may add your address as the BILLING ADDRESS.